Gameweek 25 of the promises to be a crucial one, with some teams playing twice and others not even having a fixture. This presents an opportunity for managers to carefully select their picks and make the most of the double gameweeks. In this article, we'll take a look at some of the best players to consider for Gameweek 25, whether they're from teams with a double gameweek or not.
Alisson Becker
Alisson Becker is a goalkeeper that should definitely be on the radar for Fantasy Premier League managers in Gameweek 25. Liverpool has a double gameweek and have been improving lately, looking like they are finding their form from previous seasons. As the last line of defense for the Reds, Alisson is a key player in their quest for clean sheets as he has shown so many times.
With two fixtures in Gameweek 25, it's very possible that Alisson could record two clean sheets and earn a solid haul of points for FPL managers who include him in their squad
Trent Alexander-Arnold
Another Liverpool player who could provide good returns is Trent Alexander-Arnold. Not only is he part of a team with a double gameweek, but he is also a creative and gifted full-back who can contribute in attack as well as defence. He has already provided 4 assists (4.57 xAssists) this season and has created numerous chances for his teammates, which could lead to more points for FPL managers.
In addition, he has the potential to pick up clean sheet points and could help Liverpool keep things tight at the back against their opponents. Overall, Alexander-Arnold is a versatile and dynamic player who could make a real difference in Gameweek 25.
Oleksandr Zinchenko
Oleksandr Zinchenko is a defender who could be worth considering by Fantasy Premier League managers for Gameweek 25. While Arsenal is currently experiencing a decline, they are still a top team in the league and Zinchenko has shown his worth as a reliable player in their defence.
In addition to his defensive capabilities, Zinchenko has also shown his attacking prowess, providing 1 assists and scoring a goal this season. He tends to get involved in Arsenal's attacking play, making him a possible source of assists and even goals for Fantasy Premier League managers.
Mohamed Salah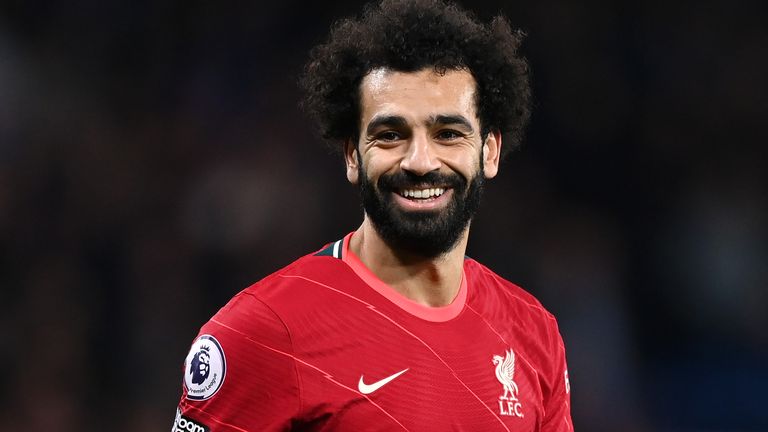 Mohamed Salah is undoubtedly one of the most threatening players in the Premier League, and is an important player for Liverpool. As the talisman of the team, he is involved in almost every attacking move and has contributed significantly to Liverpool's recent resurgence. He has scored 8 goals (10.12 xGoals) and provided 6 assists this season, and is also Liverpool's penalty taker.
Salah is not only a consistent scorer, but also has the ability to create chances for his teammates. With Liverpool having a double gameweek in Gameweek 25, Salah has the potential to make a big impact and provide FPL managers with some much-needed points.
Cody Gakpo
Cody Gakpo is a new signing for Liverpool in 2023, and has already made a big impact for the team. The 23-year-old Holland international has brought some fresh energy to Liverpool's attack, and his stats have been impressive in such a short time. He has scored 2 goals and has an xG of 2.71, which shows that he is a very threatening player.
Gakpo's performances have been crucial to Liverpool's recent success, and with Liverpool having a double gameweek in Gameweek 25, he could be a great differential pick for Fantasy Premier League managers looking for an edge.
Eddie Nketiah
If you're looking for a striker to add to your fantasy premier league team for gameweek 25, consider Eddie Nketiah of Arsenal. Since the injury of Gabriel Jesus, Nketiah has been in incredible form, showing his threatening ability to score goals and take many shots on target.
Arsenal also has a double gameweek coming up, which means Nketiah is likely to get more playing time and have the opportunity to deliver even more points for your team. With his impressive form and Arsenal's upcoming fixtures, Nketiah could be a valuable addition to your fantasy team for gameweek 25.