In what promises to be an exciting clash between two of the Premier League's top teams, Arsenal will take on Manchester City in a highly anticipated derby match.
As the current leaders of the league, Arsenal have been in impressive form this season, with 16 wins from 21 games and only two losses. Meanwhile, Manchester City have been hot on their heels, currently sitting in second place with 15 wins, 3 draws, and just four losses. With both teams boasting an array of talented players, this match is sure to be a thrilling battle as the Gunners look to extend their lead at the top of the table, while City aim to narrow the gap and keep their title hopes alive.
Bukayo Saka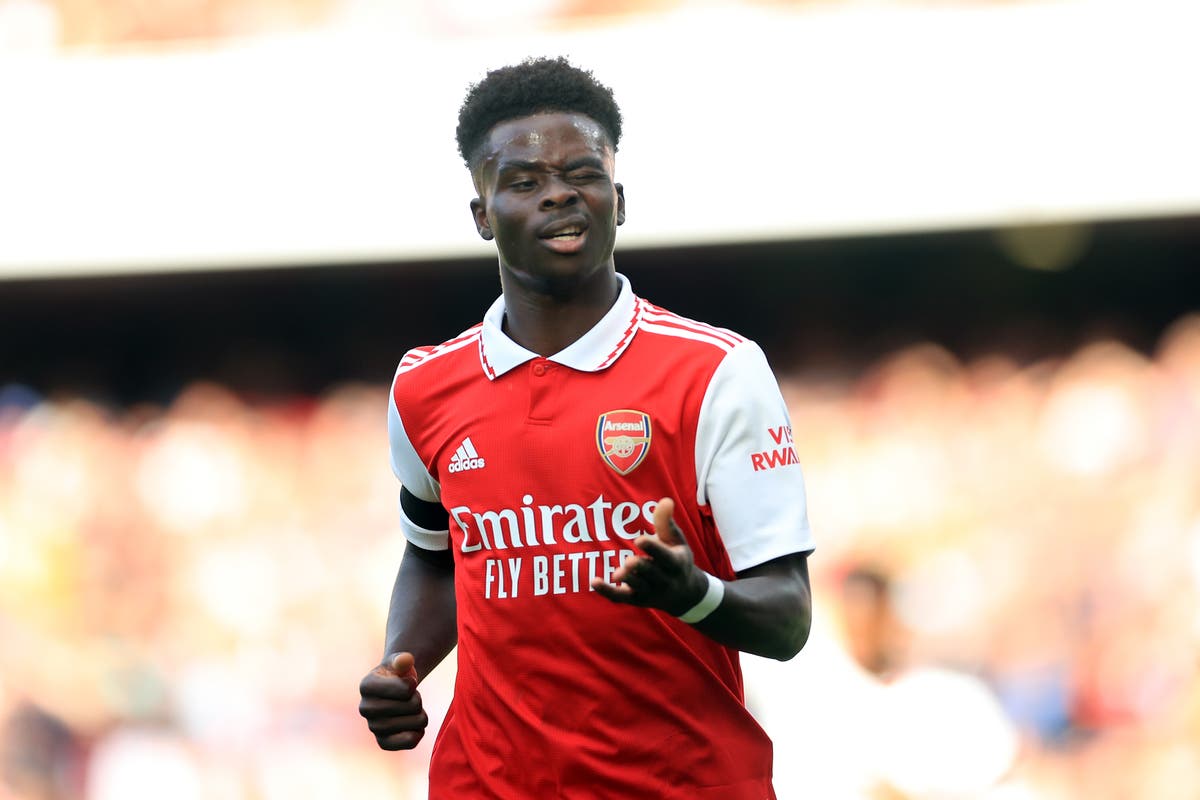 Bukayo Saka, the talented 21-year-old Arsenal forward, has been in magnificent form of late, consistently contributing with goals and assists for the Gunners. He has quickly established himself as one of Arsenal's most important players, with his electrifying displays causing problems for even the toughest of opponents. In today's highly anticipated derby against Manchester City, Saka's presence will undoubtedly be a critical factor.
With his rapid acceleration, exquisite dribbling ability, and deadly finishing, he is an ever-present danger to the opposition. His energy and creativity will be essential in unlocking the City defense, and if Arsenal are to come away with a positive result, they will need Saka to be at his very best. There's no doubt that he has the potential to be a superstar in the world of football, and Arsenal fans will be hoping that he can continue his outstanding form in today's game.
Martin Ødegaard
Martin Odegaard has been in sensational form for Arsenal since the start of the season. The Norwegian midfielder has become the maestro of Arsenal's attacking play, organizing and dictating the tempo of their offence. He has been crucial to the Gunners' this year's resurgence, scoring crucial goals and providing assists for his teammates.
Today, Odegaard faces a tough challenge against Manchester City, who are currently chasing Gunners and will struggle to win them. Given his recent performances, Arsenal fans will be hoping that the 24-year-old can continue his fine form and help his team secure a positive result. Odegaard's ability to create chances and unlock defences will be vital for Arsenal's chances of success.
Erling Haaland
Erling Haaland is undoubtedly one of the most exciting young talents in the world of football today, and all eyes will be on the Norwegian sensation as he leads Manchester City into a crucial derby clash against Arsenal. With an incredible tally of 25 goals in just 22 matches, Haaland has been in sensational form throughout the season and will be looking to add to his already impressive goal-scoring record in this high-stakes encounter.
City are currently trailing Arsenal by 3 points in the league table, and Haaland's performances will be crucial if they are to secure a vital win and close the gap from top of the table. With his lightning-fast pace, exceptional skill, and clinical finishing, Haaland will be a major threat to Arsenal's defence and could prove to be the difference-maker in what promises to be a fiercely contested and thrilling encounter.
Kevin De Bruyne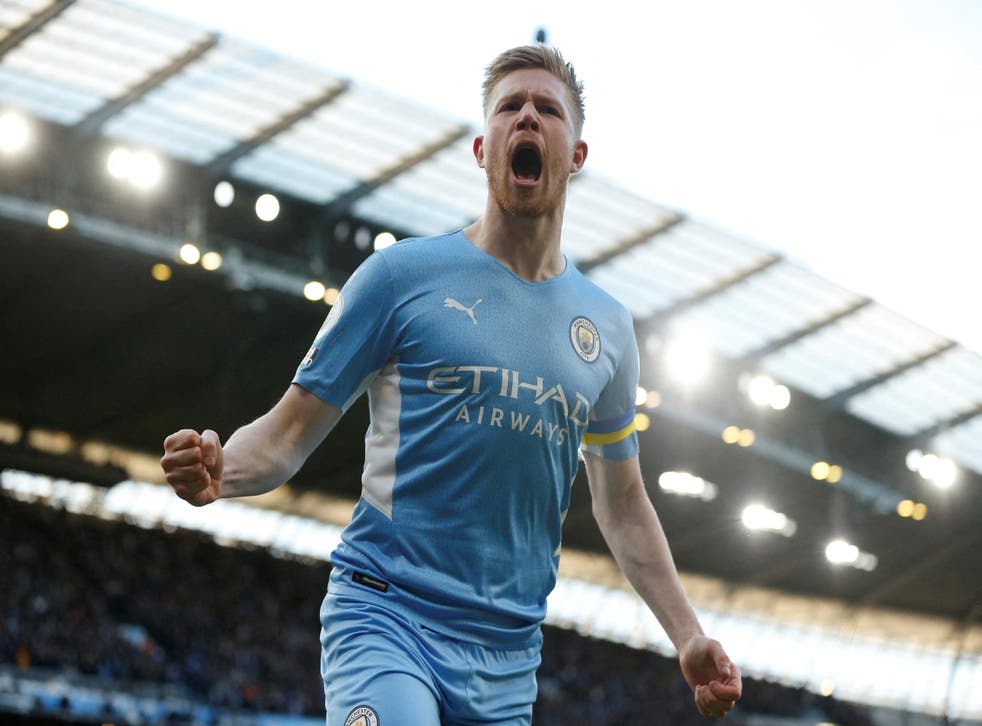 Kevin De Bruyne is one of the most gifted midfielders in the world of football today and he will be a key player for Manchester City in their upcoming derby clash against Arsenal. Although he hasn't been as prolific in front of goal as some of his teammates, De Bruyne has been instrumental in orchestrating City's attacking play, providing a number of crucial assists throughout the season.
With his superb vision, impeccable passing accuracy and exceptional dribbling skills, De Bruyne has the ability to unlock even the most stubborn of defences and create scoring opportunities for his teammates. As City look to secure a crucial win over their fierce rivals, De Bruyne's ability to control the midfield and dictate the tempo of the game will be crucial. With his intelligence and creativity, he has the potential to be the difference-maker in what promises to be an enthralling and fiercely contested encounter.